Bite Size Guerrilla Guitar Techniques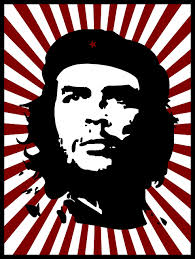 This guitar techniques section will be meant to work in the same ways as a quick start guide does for an amp or software application.
You want to play. Forget the theory, the background, the ear training. Just give me no waffle guerrilla tactics for getting my hands around how to learn to play guitar. (just scroll down the page to see one mental one physical and one aural guerrilla tactic video)
---
SIGN UP NOW IN THE BOX BELOW and I will send you my free video mini-lessons with TAB and notation to follow along with. This will be exclusively for "Guerrilla Guitar Tactics and Techniques" subscribers.
I hate spammers too so rest assured I will protect your email and promise only to use it to send you the free video mini-lessons as and when they are produced. You have my word on it.                        
---
Show Me Guitar Techniques!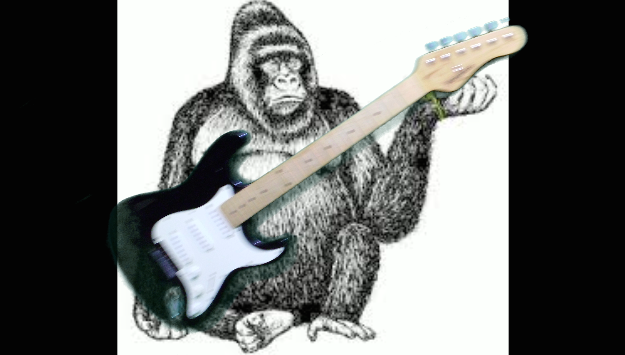 Show me HOW to play! SHOW me What to play!
Ok lets see what you got then! Just kidding…
This part of the site is about guerrilla warfare tactics. It is against human nature for some of us to do some of the gentle nurturing, patient, meticulous processes.
So for those of you like me who lack the patience and the discipline here we go just do what I tell you and you will advance. (technically)
You will advance your guitar techniques, BUT like the modern condition in many ways you risk losing or I should say not developing a little something along the way as you gain something else.
Remember this guitar techniques section will be meant to work in the same ways as a quick start guide does for an amp or software application OR a flat pack thingy ma-jig or a toaster or a microwave or a lawnmower ..... 
Are you getting the picture here? We are talking shear technique. No feeling no emotion no expression no understanding. Of course some of these things will surface as a by-product. However knowing how to quick start a lawnmower won't make you a garden designer nor will being quick with the buttons on a microwave oven make you a chef, right then rant over :-) 
---
SUBSCRIBE TO THE FREE GUERILLA GUITAR TACTICS AND TECHNIQUES
                                                   HERE
---
What Do We Mean By Guitar Techniques?
Technique put simply is the *physical actions required by your whole body, arms, hands and fingers to play the guitar. It is the execution of your performance and the skill level at which you deliver it.
It can be divided into two sides, your strumming/picking/attacking side hand and your fretting side hand. This will be more commonly right and left respectively.
To save words I will refer to the right hand as your strumming/picking side hand, so left side is the fretting hand. 
*(NB there are exceptions to this idea of technique being exclusively physical. We will also consider some mental techniques along our journey)
---
Here is a good example of a mental exercise tactic for key signature!
---
What Are Guerrilla Tactics?
Some teachers may argue with me about the guerrilla point of view I am about to give. I would try not to think of any disagreement as being right or wrong only a differing of opinion and/or approach. Here is my take on it. I will explain the right hand side. The movements of the left side, for all intents and purposes are the same although different in their application. We will attack each movement or complimentary group of movements as musically as possible to develop physical technical advancement. 
There are nominally six upper limb movements to consider in your playing.
1)  Any and All Compound shoulder movements
2)  Angular Elbow movement
3)  Wrist Deviation
4)  Wrist Arch
5)  Wrist Rotation (or Tilt) N.B. This is really a rotation from the elbow joint
6)  All Knuckle Movements beyond the Wrist joint
We will consider some or all of these movements in each short video of Guerrilla Tactics!
---
This slightly longer video gives you a good fretting hand example of movement number 5 above, "rotation" or "tilt".  
---
Here is a good short video example of of an Eye to Ear Aural Perception illustration using conventional standard written rhythmic notation
---
SUBSCRIBE TO THE FREE GUERILLA GUITAR TACTICS AND TECHNIQUES
                                                   HERE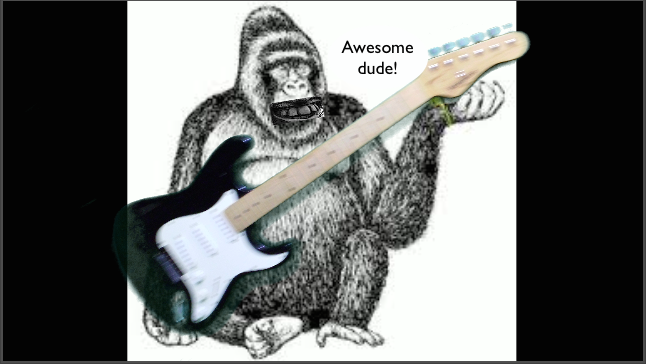 Home>Top>click here to support this site
If you are local to the United Kingdom West Midlands Coventry Kenilworth Leamington Warwick Rugby Stoneleigh  CV8 Post Code area and are interested in tuition feel free to arrange a "First session Free" Guitar or Theory Lesson. Perhaps you just want to *chat over a cuppa about the options for your children's music education.
*N.B. Until further notice all interaction will be virtual or in full observation of distancing practices.
Playable Guitar 
Rural Innovation Centre Unit 32 Avenue H 
Stonleigh Park CV8 2LG   +44 2476 998 500
International? Please contact me about Skype lessons. Se habla español – pues bueno un pocito! 
click here to see how to support this site

---
Got suggestions or questions?
Want to try a free Skype or Zoom lesson?
Got a testimonial? click here
Click the link to the contact form above or write to me at the address shown and I will get back to you as quick as I can !
Happy playing!
---