Danny Boy ABRSM Grade 5 Guitar 
This is a page is about "Danny Boy" the Associated boards of the Royal Colleges of Music Grade 5 Guitar arrangement of the Song "Danny Boy. This song is really a lyric set to a traditional folk melody called "Londonderry Air". The words were written by lyricist Frederick Weatherly. The arrangement is credited to Richard Wright.
Here is a scrolling TAB and Score video with audio then some Skype lesson videos below that. Please let me know how you get on with this!
Here is a video lesson for the first 8 bars below:
Get the PDF Tablature/Score download here
Performance Notes for Danny Boy 
As you can see and hear from the score and these videos, this arrangement is not as simple as you may have thought when you first approached it.
Although some may not agree with me, the key to this arrangement is focusing on the very exacting fingering indications. Once analysed you can grasp the "common sense" and logical choices of hand posture and placement order. Although not always easy the fingerings make this playable in a way as to achieve the note values that the arranger has intended.
The note values in fact, could very well be a result of the fingerings that resulted from the harmonic intent of accompaniment to the melody that Mr. Wright was in search of...perhaps.
Here is the part 2 video lesson
Danny Boy Lyrics
Sometimes it helps and sometimes it is just nice to know and absorb the words to a song arrangement for guitar.For those interested here is the full lyrics to Danny Boy:
Oh, Danny boy, the pipes, the pipes are calling
From glen to glen, and down the mountain side.
The summer's gone, and all the roses falling,
It's you, It's you must go and I must bide.
But come ye back when summer's in the meadow,
Or when the valley's hushed and white with snow,
It's I'll be here in sunshine or in shadow,—
Oh, Danny boy, Oh Danny boy, I love you so!

But when ye come, and all the flowers are dying,
If I am dead, as dead I well may be,
Ye'll come and find the place where I am lying,
And kneel and say an Avé there for me.
And I shall hear, though soft you tread above me,
And all my grave will warmer, sweeter be,
For you will bend and tell me that you love me,
And I shall sleep in peace until you come to me!
Further Information and Background to Danny Boy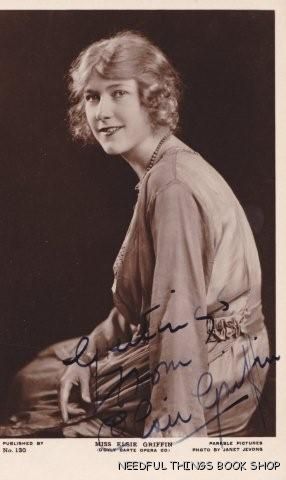 Fredrick Weatherly, who was also a lawyer in the city of Bath England at the time, wrote the lyrics somewhere around 1910. He had apparently written the words to fit with a different tune but altered the lyrics to match the meter of the "Londonderry Air" after his sister in law had introduced him to that melody. "Danny Boy" found its way to Elsie Griffin, a child prodigy who became an opera star. She began her career entertaining British troops in France where she arguably immortalised "Danny Boy" as one of the top songs of the new century. Which is probably why it has become a not unwelcomed ear worm to many of us boomers throughout our lives!  In 1915, Ernestine Schumann-Heink produced the first recording of "Danny Boy". It was the folksong collector  Jane Ross of Limavady is credited with collecting the melody of "Londonderry Air" in the mid-19th century from a musician she encountered.
If you are local to the United Kingdom West Midlands Coventry Kenilworth Leamington Warwick Rugby Stoneleigh  CV8 Post Code area and are interested in tuition feel free to arrange a "First session Free" Guitar or Theory Lesson. Perhaps you just want to *chat over a cuppa about the options for your children's music education.
*N.B. Until further notice all interaction will be virtual or in full observation of distancing practices.
Playable Guitar 
Rural Innovation Centre Unit 32 Avenue H 
Stonleigh Park CV8 2LG   +44 2476 998 500
International? Please contact me about Skype lessons. Se habla español – pues bueno un pocito! 
click here to see how to support this site

---
Got suggestions or questions?
Want to try a free Skype or Zoom lesson?
Got a testimonial? click here
Click the link to the contact form above or write to me at the address shown and I will get back to you as quick as I can !
Happy playing!
---