Malaguena (or Malagueña)
Malaguena is a great piece for quickly developing both right and left hand technique and improvisational skills. Even complete beginners can start to develop an early sense of musicianship and improvisational art by using the skills found in this work by Ernesto Lecuona.
Go straight to the free downloadable Malagueña No.1 Tab PDF
Get the free Guitar Pro 6 File Download here
Subcsribe today to my upcoming free newsletter...
"Guerrilla Guitar Tactic and Techniques"
...to learn awesome tips and tricks to short cut your skill development!
You can also sign up for the RSS feed to get updated when the video lesson for this study piece comes along ;-) 
Performance notes for Malaguena
As in always if you want to make your life easier follow the right and left hand fingering for this arrangement. There are almost always alternatives for fingerings and technique but I have suggested these exact fingering placements  for a reason. They work and they follow the human hands' natural mechanical efficiency. 
First if you are a total beginner familiarise yourself with the standard fairly universal labelling of fingers for guitar music.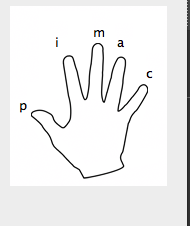 The right hand (picking hand) is labelled like so:
                                                p= pulgar (thumb)
                                                i= indicio (index)
                                                m= medio (middle)
                                                a= anular (ring finger)
(c or sometimes e= meñique is not used as much)
The Left Hand is numbered 1-4 with the index finger being number 1and the "pinky" or small finger number 4. 
The thumb when counted is T and a 0 (zero) or o or O (letter o or O) is used to show no finger or "open" string which has no finger on it at all.
 Using the left fingering numbers work out the chord "shapes" that are formed with finger 1 and 2 in the first two bars and the first two beats of bar three.
You should aim to keep these two fingers on the strings together at the same time for as long as possible for each chord. Only remove a finger if it is either needed somewhere else or it is stopping a string from ringing open that is meant to be ringing open. 
Once you have got the left hand fingering sorted be sure to use the correct right hand fingering to play the notes! This begins your journey using only (your thumb) p. Once you have mastered the melody in time with a pulse add your (middle finger) m on the high E string to get the accompanying ostinato. After getting good at that you then try adding the triplet feel with fingers m then i of the right hand to complete this Malaguena study arrangement No1.
Happy Playing!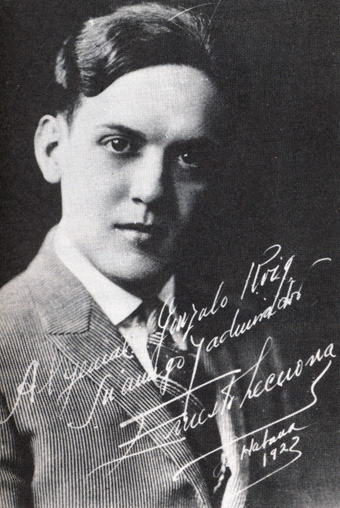 Home>Top>Free Acoustic Guitar TABS>click here to support this site
If you are local to the United Kingdom West Midlands Coventry Kenilworth Leamington Warwick Rugby Stoneleigh  CV8 Post Code area and are interested in tuition feel free to arrange a "First session Free" Guitar or Theory Lesson. Perhaps you just want to *chat over a cuppa about the options for your children's music education.
*N.B. Until further notice all interaction will be virtual or in full observation of distancing practices.
Playable Guitar 
Rural Innovation Centre Unit 32 Avenue H 
Stonleigh Park CV8 2LG   +44 2476 998 500
International? Please contact me about Skype lessons. Se habla español – pues bueno un pocito! 
click here to see how to support this site

---
Got suggestions or questions?
Want to try a free Skype or Zoom lesson?
Got a testimonial? click here
Click the link to the contact form above or write to me at the address shown and I will get back to you as quick as I can !
Happy playing!
---